Welcome
The alpine skiing is a challenge for the interessted skier. To us, procuring the perfect technique has the first priority.
Under the guidance of our experienced instructors, beginners fall inside the first turns on the snow easily. Have fun in the group ensures that the learning and practice for children and adults is a pleasure. Our trained team shows advanced skiers how they can improve their style and technique and guides them to the most beautiful places in the area.
Online booking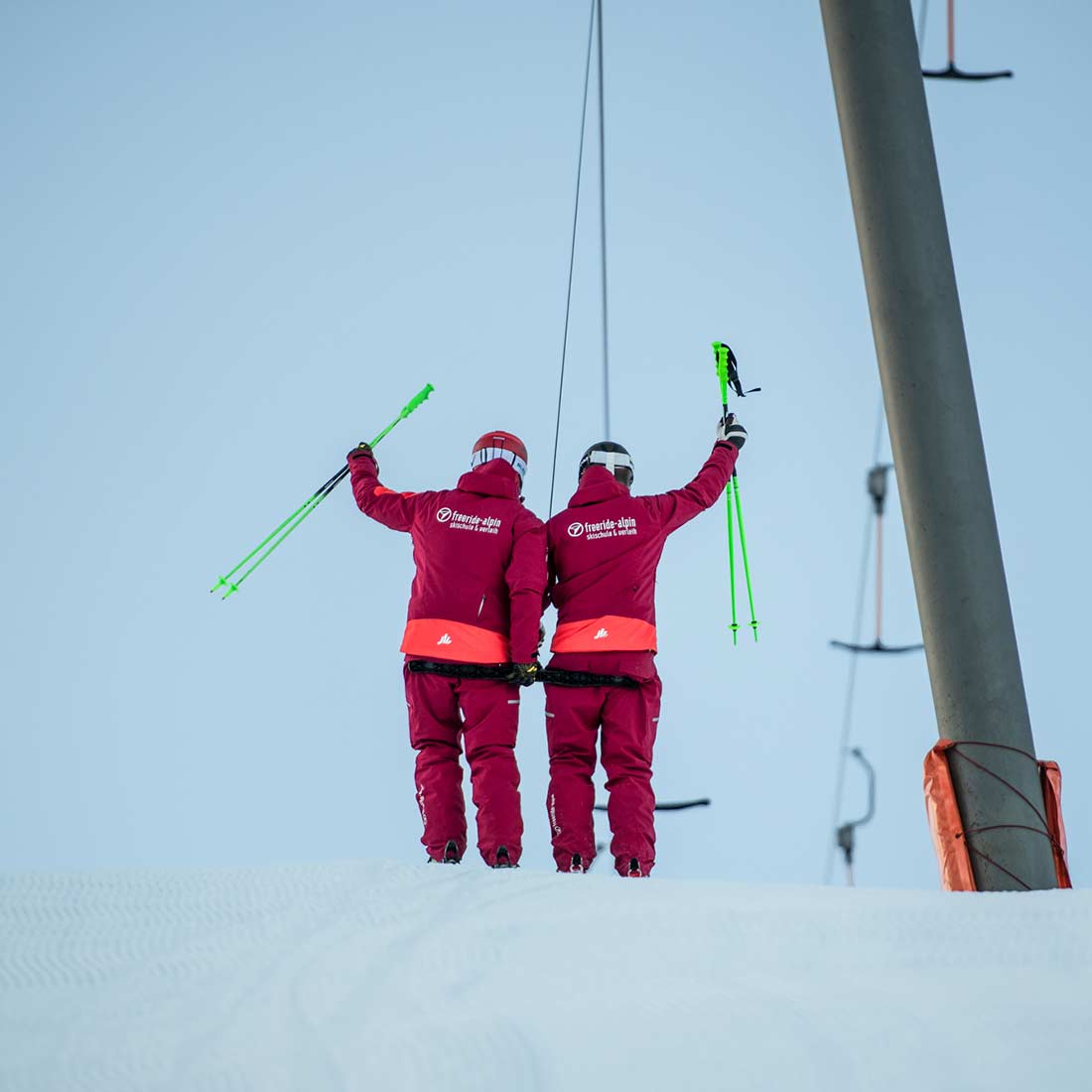 anything else is a compromise ..